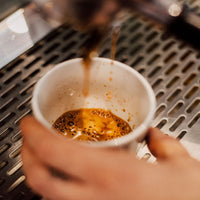 An effective and just over cleaning powder. A must for anyone who owns an espresso machine! Effectively remove coffee oils and clean the bridge head for we all know that a clean espresso machine gives a much better coffee!

We usually throw down a splash in our thermos to get as really clean with!

Read the instruction manual carefully and feel free to use gloves when using Clean Express, avoid getting the medium on the skin or in the eyes.