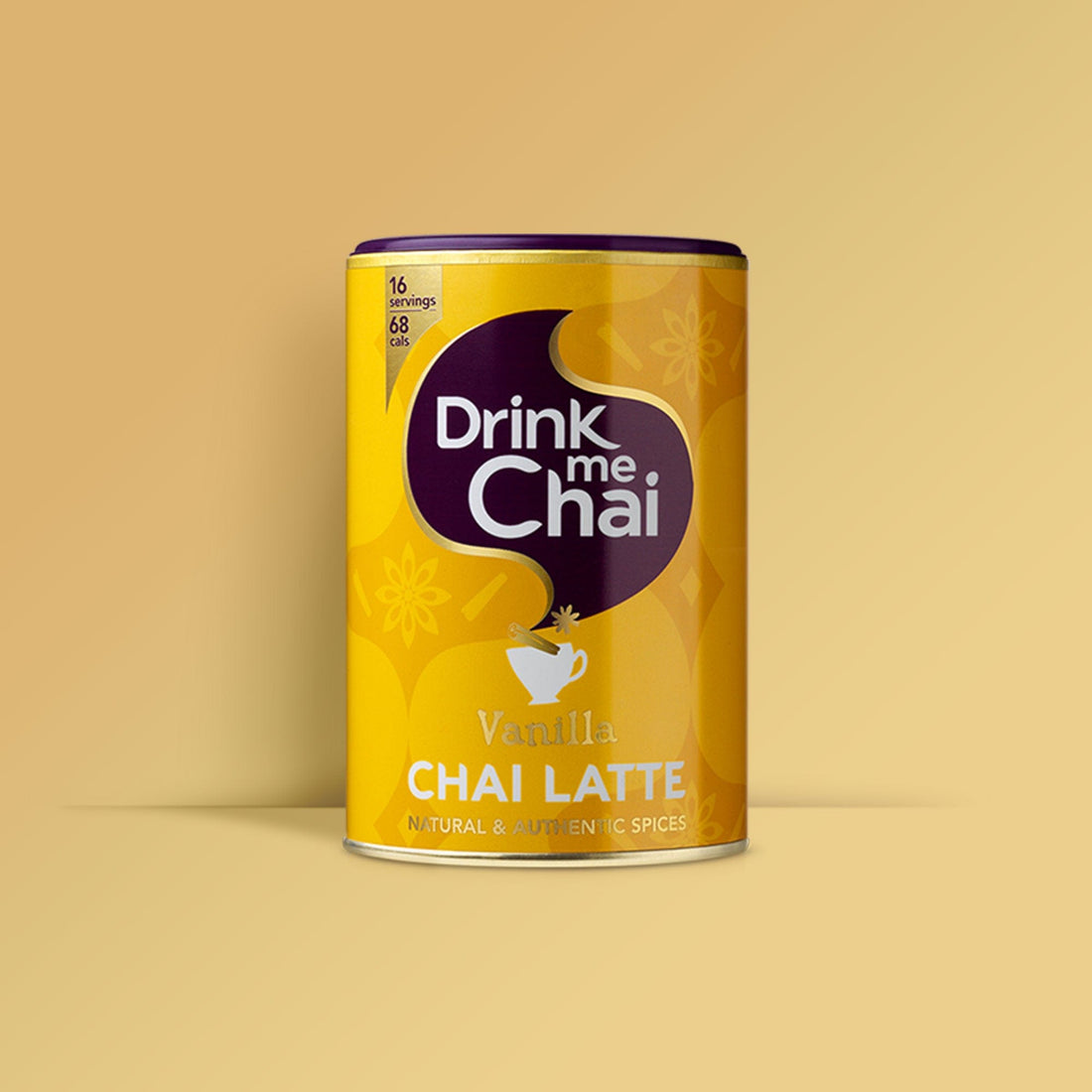 The easiest way in the world to make a fluffy, smart-ass chai latte at home. It's in the flavors Vanilla or Spiced, 250 g.

RECIPE
Chai Latte : 3 teaspoons powder in your favorite cup. Stir 2 dm hot water or warm milk.
Ice chai latte : 4 teaspoons powder in a high glass. Pour it in cold milk and whipping with a milky shady. Serve over ice.

You may also have the powder in your baking, you find more or less cnathy recipes here.
Ingredients Vanilla Chai Latte: Socks, foammilkpowder (22%), coconut oil, dried glycosyrups, caramel, black tea extract (2%), thickeners : cellulose gum, natural flavourings, cinnamon (0,6%), milkprotein, spices. Stabilizer E451.
Ingredients Spiced Chai Latte: Socks, foammilkpowder (21%), coconut oil, dried glycosyrups, caramel, black tea extract (2%), thickeners : cellulose gum, natural flavourings, cinnamon (0,6%), milkprotein, spices. stabilizer : E451 ; natural flavourings ;